Quebec City, Quebec.  

The SASE 2023 National Seminar is being presented Monday to Friday, 21st - 25th August 2023, at Maison 

du Renouveau (House of Renewal), Quebec City, Quebec.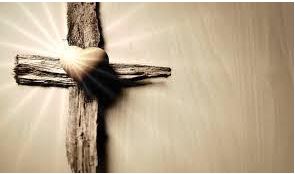 Come and experience the power of God in your life by encountering Him personally with your eyes shining and hearts burning!
Jesus came to heal the sick, those who are rejected, those who are prisoners of sin or a self-destructive behaviour, and manifest that the Kingdom of God is already among us. Jesus is powerfully acting and wants to turn us into witnesses of His Good News!
In this healing retreat, Jesus will show us His love and His mercy through our healing, thus allowing us to offer our life to God.
This retreat will be facilitated and preached by Dexter Alejandro Reyes and Maribel Vilchis. Dexter is the assistant director of the international office of the St. Andrew School of Evangelization. His wife Maribel is an evangelizer who has preached in many countries.
Where? Maison du Renouveau (House of Renewal), 870 Carré de Tracy Est, Quebec City, Quebec.
Registration Cost: $450/person, includes meals, accommodation, materials.
Time: Monday August 21st 2023, 6pm until Fri August 25th 2023, 1pm.
Don't delay to register! Registration closes August 1st.
Registration payment by e-Transfer only. Send to: sasecanada@gmail.com
Questions? -contact Father Stéphane Pouliot via fatherstephane@gmail.com or call/text him at 613-214-9154.
Want to register right now...? YES, you do! [ CLICK HERE ]